Triggering Private sector Investments
BFP-B is catalysing private sector investment in developing new prototypes and bring to scale viable business models that serve small businesses based on understanding the challenges small businesses face in accessing and using financial services.
By absorbing some of the financial-risk associated with investing in these business models through a grant of up to 50% of the project, we expect the private sector to overcome market failures that would otherwise prevent them from making an initial investment, either from the cost of information discovery, costs of mitigating risks or simple lack of available capital.
We do this by generating a rigorously assessed pipeline of investible projects and investing in the most promising projects through a high-level independent private-sector led investment committee, mentoring and monitoring these investments through payment-by-results contracts, and promoting emerging successful business models to spur wider industry adaptation of the business models.
We expect an additional £34m to be made available for financing to these small businesses through a combination of support from the Challenge Fund and our partnerships with the private sector. This will also create 33,000 jobs.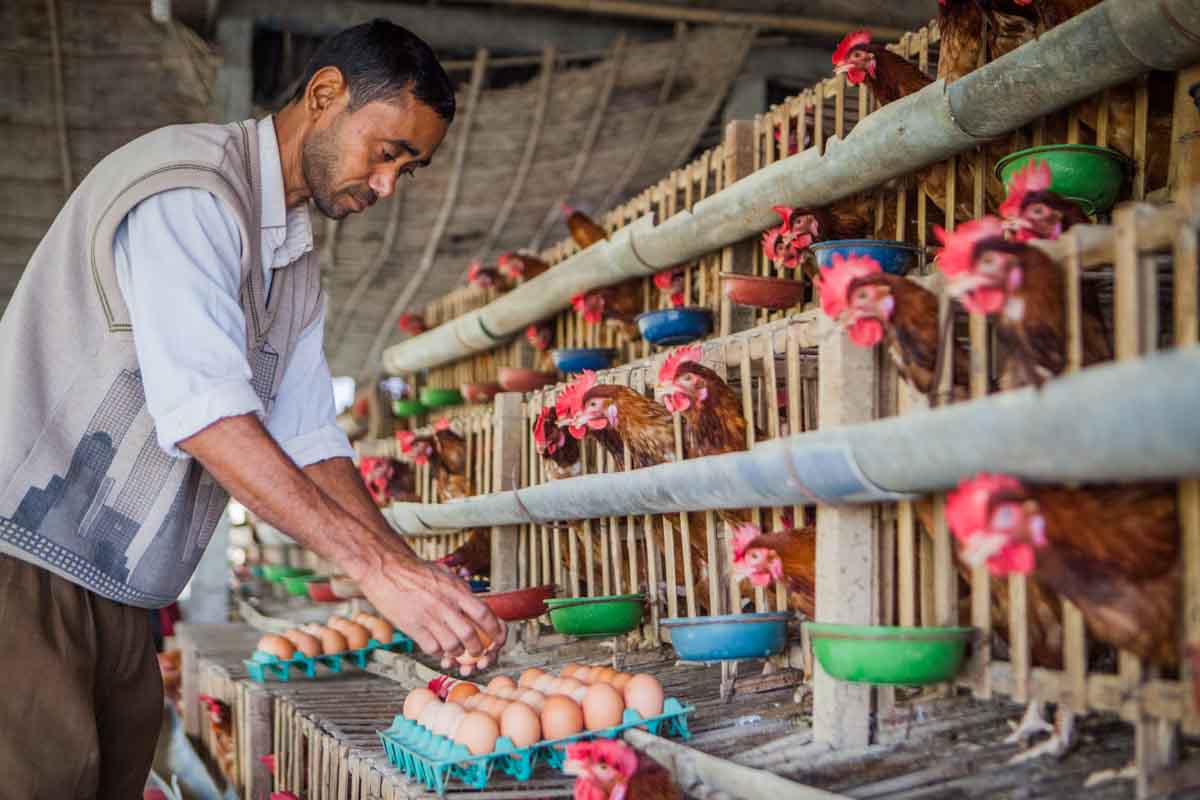 Co-investment to spur innovation and scalability
By 2020, we will have co-invested in 25 new projects that are expected to provide convenient access to financial services to 180,000 small businesses.
Pipeline Development
We are generating a rigorously assessed pipeline of investible projects. Creating investment pipeline involves identification of market challenges facing small businesses, significant marketing to generate demand and competition, assessment and sorting of concepts, field based due-diligence and assessments of viability business plans, independent private-sector review and decision-making, preparation of performance milestones, and negotiation of contracts.
Investment management
We are investing in the promising projects and managing these through structured payment-by-results contracts, ensuring that develop and maintenance of a high-quality portfolio. We fund investments with a higher appetite for risk than commercial money, and with greater acceptance of a lower economic return on investment.
Funding is spread across the innovation spectrum, including frontier funding to help underwrite the start-up costs of developing innovative solutions, funding to fill viability gaps as traditional models might take longer to reach break-even for particular geographies and groups of people such as women's businesses, and funding to enable established proof-of-concepts to go to scale into new geographies and markets.
Our investment portfolio covers innovations in business models to address two key binding constraints for small businesses, the challenge of limited last mile distribution that makes it difficult for the financial system to viably reach and service small businesses, and the challenge of narrow band of financial instruments and platforms on offer that do not maximise the value of financial services for small businesses.
Promoting business models
We are promoting business models through systematically capturing and disseminating knowledge to hasten rapid diffusion of innovative business models across the financial sector through adaptation and replication.
We also take a proactive approach of creating exit strategies from our successful investments by matching our projects with external investors so that the projects can continue to grow beyond the life of our direct investment in these projects.
Interested in the Challenge Fund?
bfp-b@nathaninc.com